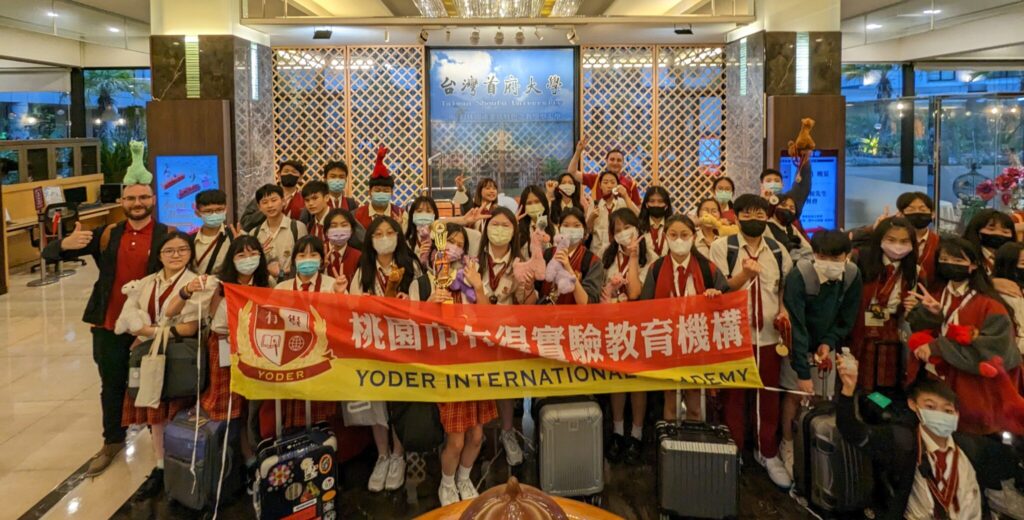 Yoder International Academy proudly participated in the esteemed World Scholar's Cup, an international academic competition, on March 24th and 25th, 2023. At Kaohsiung American School, our 37 exceptional students competed against over 400 talented students from various international schools across Taiwan.
The competition was centered around the theme of "Reconstructing the Past" through a series of challenging events, including Team Debate, Collaborative Writing, Scholar's Challenge (test), and Scholar's Bowl (quiz bowl). Throughout each event, our students utilized their critical thinking and reasoning abilities to debate, write, and provide answers related to a broad range of subjects, including history, social studies, science & technology, art & music, literature & media, and pop culture. Our students had the opportunity to showcase their hard work and dedication, which was evident after weeks of training with Mr. Jaffe and Mr. Glenbanov.
Our students' exceptional performance was honored with an impressive 48 medals and one trophy. These awards were presented to students who demonstrated mastery of the content and skills and excelled in the challenges presented. Yoder International Academy is exceptionally proud of our students' success and congratulates them on their remarkable achievements.
Some special shoutouts go to:
Doris Liang – Top Student (Junior Division)

Elliot Ho – 2nd Place Social Studies 

Ethan Yu – 5th Place Davinci Award

Leo Jeon – 4th Place Davinci Award

Nita Hsu – 2nd Place Writing, Top Student (Senior Division)

Nita Hsu, Sharon Sung, Angel Lu – 3rd Place Team Writing

James Cheng – Debate Showcase Participant